How to choose WIFI7 IPQ9554- WIFI6 IPQ8072? Who has the better performance?
The Wi-Fi standard is Wi-Fi 6, also known as 802.11ax. Wi-Fi 6 brings significant speed, capacity and performance improvements over the previous Wi-Fi 5 (802.11ac) standard. It provides higher data rates, increases the ability to handle multiple devices simultaneously, improves efficiency in high-density environments, and increases energy efficiency.
At present, many Internet of Things companies are preparing WiFi7 products in full swing, which means the iterative update of WiFi, but this does not mean that the previous WiFi will be eliminated. The field of wifi7 application has not yet been popularized, and there is demand for it People are more information about some industrial projects, need more performance, etc.
Let's take a look at the difference between the typical chips of WiFi7 and WiFi6. Usually, the IPQ9554 chip is now used as the CPU of the WiFi7 motherboard, while the IPQ8072 is a representative of the typical WiFi6 high-performance router CPU, and its price will be relatively expensive.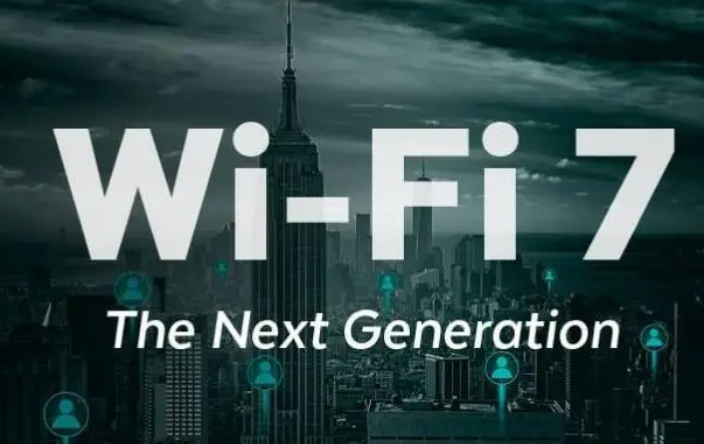 application:
IPQ9554: The IPQ9554 is designed for residential and small business environments. It is commonly used in routers and access points in home networks and small office setups.
IPQ8072: On the other hand, the IPQ8072 is designed for more demanding networking applications, such as enterprise-class routers and access points, and high-performance networking equipment. It is suitable for larger and more complex network infrastructures.
Processing capacity:
IPQ9554: Equipped with a quad-core processor, this chipset provides good processing power for typical home and small office networking requirements.
IPQ8072: With a more powerful quad-core processor, the IPQ8072 can handle heavier network workloads and higher data throughput, making it suitable for enterprise-level networks.
Wireless speed:
IPQ9554: Supports Wi-Fi speeds up to 1.73 Gbps on the 5 GHz band and up to 800 Mbps on the 2.4 GHz band.
IPQ8072: Provides higher Wi-Fi speeds up to 2.4 Gbps on the 5 GHz band and up to 1.148 Gbps on the 2.4 GHz band.
RAM and Flash:
IPQ9554: Typically with 512 MB RAM and 128 MB Flash.
IPQ8072: Typically has more memory, such as 1 GB RAM and 512 MB flash memory, enabling it to handle a wider range of data processing and storage.
Example:
IPQ9554: Ideal for home and small offices, providing reliable Wi-Fi connectivity for everyday tasks, streaming, and light gaming.
IPQ8072: suitable for enterprise and high-performance network settings, satisfying a large number of users, high-bandwidth applications and more complex network environments.
Keep in mind that technology evolves rapidly and newer chipsets may have been released since my last update. For the latest information, I recommend checking the official Qualcomm website or consulting the product documentation for both chipsets.
Wallys has over 15 years of research and development experience, experienced in linux, wifi protocol and other aspects, Qualcomm chip development drivers, kernel and other important software development, modification and compilation, to meet customers' different wifi functional needs.
We have a strong hardware design team, and experienced people know that the most difficult part of hardware design is RF circuit design, baseband, etc., while wallys team made 0 error to achieve signal integrity, such as frequency conversion of network card, from 2.4G to 900M, which is a technological breakthrough.
Clients: TIP,Facebook, Openwrt, etc
Email:sales@wallystech.com
WEB:https://www.wallystech.com/