IIOT solution|QSDK IPQ4019/IPQ4029/IPQ9554/IPQ6010 support openWiFi,openwrt
With the popularization of wifi, the industrial Internet of things is gradually improving. Many industrial projects will require a lot of wifi technologies, such as openwrt and openWiFi.
Wallys has many router motherboards that support openWiFi, openwrt, wifi5/wifi6 router, IPQ4019/IPQ4029/IPQ6010/IPQ5018 and other Qualcomm chips. Wallys engineers successfully compiled them, and they all fully support openwrt and openWiFi.
Then some people will ask, what do these two mean, why do many projects need these two technologies, let's take a look together.
OpenWiFi is an open-source project that aims to develop and promote open standards and software for wireless networks, specifically Wi-Fi. It aims to create a community-driven ecosystem where individuals and organizations can collaborate to improve Wi-Fi technology and make it more accessible, secure, and efficient. OpenWiFi focuses on developing open-source firmware and software for Wi-Fi devices, enabling users to have more control over their network infrastructure and fostering innovation in the wireless networking space.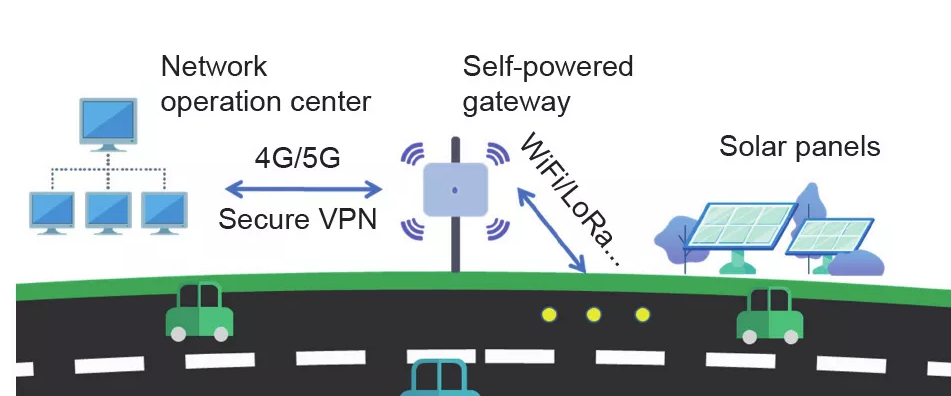 OpenWrt is a Linux-based operating system designed for embedded devices and routers. It is an open-source project that aims to provide a flexible, customizable, and highly extensible operating system that enables users to take full advantage of the capabilities of embedded devices.
OpenWrt provides a complete operating system environment, including kernel, file system and package management tools. It adopts a modular architecture that allows users to select and install various packages and features according to their needs. This enables users to customize the functionality of their router or embedded device to meet specific needs.
OpenWrt provides many functions and features, including:
Complete suite of network protocols: OpenWrt supports various network protocols such as IPv4, IPv6, Network Address Translation (NAT), Virtual Private Network (VPN), etc., enabling devices to implement advanced network functions.
Security and Firewall: OpenWrt provides a powerful firewall feature that enables users to precisely control network traffic and access permissions. It also supports virtual private networks and encrypted tunnels to ensure the security of network connections.
Package management: OpenWrt uses the opkg package manager, which enables users to easily install, upgrade and manage various packages. Users can choose and install thousands of available software packages according to their needs, thereby expanding the functionality of the device.
Web Interface Management: OpenWrt provides an easy-to-use web interface that enables users to configure and manage their devices through a browser. This makes setup and management of routers and embedded devices much easier and more intuitive.
OpenWrt is an active open source community project with a broad community of users and developers. It is constantly updated and improved to provide users with more features and support. Due to its flexibility and customizability, OpenWrt has become the operating system of choice for many routers and embedded devices.
Wallys has over 10 years of research and development experience, experienced in linux, wifi protocol and other aspects, Qualcomm chip development drivers, kernel and other important software development, modification and compilation, to meet customers' different wifi functional needs.
We have a strong hardware design team, and experienced people know that the most difficult part of hardware design is RF circuit design, baseband, etc., while wallys team made 0 error to achieve signal integrity, such as frequency conversion of network card, from 2.4G to 900M, which is a technological breakthrough.
Clients: TIP,Facebook, Openwrt, etc
Email:sales@wallystech.com
WEB:https://www.wallystech.com/