802.11be WiFi7-Qualcomm IPQ9574-support frequency bands above 6 GHz, transmission rate up to 30 Gbps
Wallystech is developing and designing wifi7 router motherboards and network cards. This is another breakthrough in wifi products. It will support openwrt, openWiFi, etc., and can meet the needs of more customers for high-power, high-performance wifi products.
Wallys will use several Qualcomm chips IPQ9574, IPQ9554, QCN9274, QCN6274 to design the motherboard and network card of wifi7. In the future, there will be WIFI7 AP to meet the needs of wifi projects, including indoor and outdoor.
IPQ9574 is a network processor chip launched by Qualcomm, which is specially designed for high-performance wireless routers and enterprise-class network equipment. The chip incorporates Qualcomm's proprietary technologies and innovative features designed to deliver superior network performance and functionality.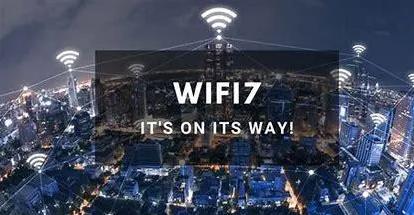 In general, IPQ9574 supports the following common wireless frequency bands:
2.4 GHz band: Includes the frequency band from 2400 MHz to 2483.5 MHz, commonly used for 802.11b/g/n wireless standards.
5 GHz band: Includes the frequency band from 5170 MHz to 5825 MHz, commonly used for 802.11a/n/ac wireless standards. Among them, the 5 GHz frequency band provides wider channel width and higher transmission rate.
Let's take a look at some information about wifi7:
Wi-Fi 7 is the next-generation wireless local area network (WLAN) standard, also known as 802.11be. It's the successor to Wi-Fi 6 (802.11ax), designed to deliver faster wireless data transfer speeds, lower latency, and better network capacity.
Here are some of the features and capabilities of Wi-Fi 7:
High-speed transmission: Wi-Fi 7 will provide higher transmission speeds than current wireless standards. Maximum transfer rates are expected to reach 30 Gbps (gigabits per second), making it several times faster than Wi-Fi 6. This means faster download and upload speeds, supporting greater data traffic demands.
Low Latency: Wi-Fi 7 is designed to reduce network latency, providing faster response times. This is important for real-time applications and applications that require high interactivity, such as online gaming, video conferencing and virtual reality.
Multi-user capability: Wi-Fi 7 will introduce improved multi-user multiple-input multiple-output (MU-MIMO) technology to increase network capacity and efficiency. It can communicate with multiple devices at the same time, supports a large number of connected devices, and provides more stable performance.
Broader spectrum support: Wi-Fi 7 plans to support higher spectrum ranges, including frequency bands above 6 GHz. This will provide more available channels, reduce interference, and improve network reliability and performance.
Energy Efficiency: Wi-Fi 7 will introduce new power-saving technologies to improve the energy efficiency of devices. This will help extend the battery life of mobile devices and promote energy conservation and environmental protection.
Enhanced Security: Wi-Fi 7 will provide stronger security features to protect wireless networks and user data. This includes new encryption protocols and authentication mechanisms to prevent potential security threats.
Wi-Fi 7 will support a wider range of frequency bands, including those above 6 GHz. This change will make more spectrum available for Wi-Fi 7 and bring a range of benefits, such as higher network capacity, lower interference and faster data transfer speeds.
Current Wi-Fi standards (such as Wi-Fi 5 and Wi-Fi 6) mainly work in the 2.4 GHz and 5 GHz frequency bands. However, Wi-Fi 7 is expected to support higher frequency bands, including bands above 6 GHz. This expansion will provide more wireless channels, reduce interference between devices, and improve network reliability and performance.
Wi-Fi 7 is being used in various industrial projects, including the following areas:
Internet of Things (IoT): Wi-Fi 7's high-speed transmission, low latency, and enhanced multi-user capabilities make it ideal for IoT device connectivity. IoT applications cover multiple fields, including smart homes, smart cities, industrial automation, smart healthcare, and more. The performance advantages of Wi-Fi 7 can support large-scale device connections and real-time data transmission.
Industrial automation: Industrial control systems require reliable wireless connectivity to monitor and control equipment. The higher transmission speed and lower latency provided by Wi-Fi 7 can support real-time remote monitoring, device management and control tasks. This is very important for industrial fields such as manufacturing, logistics and supply chain management.
Intelligent transportation: The high capacity and fast response time of Wi-Fi 7 are critical for intelligent transportation systems. It can support real-time communication between vehicles to improve road safety and traffic efficiency. In addition, Wi-Fi 7 can also be used in smart transportation infrastructure, such as smart traffic lights and parking management systems.
High-definition video transmission: Wi-Fi 7's high-speed transmission and wider frequency band support can meet the needs of high-definition video transmission. This is very important in the video surveillance, entertainment and media industries.
Energy management: Wi-Fi 7 can be applied to energy management systems to monitor and control the operation of energy equipment. It can provide real-time data feedback and remote management functions to optimize energy usage efficiency.