IPQ5018-IPQ4019-IPQ6010-support WIFI technology-MESH-FAST ROAMING
As the requirements of WiFi technology become higher and higher, many communication companies are researching and developing WiFi technology to improve the performance of their WiFi products to meet the WiFi technology requirements of various projects.
At present, there are many WiFi technologies, such as mesh, fast roaming, AP controller and other functions that are often needed in projects, but not all WiFi solution companies have the ability to develop the functions. It requires a strong software development team and strong market strength. .
At present, there are many chips that support the above WiFi technologies, but the most outstanding chip is Qualcomm's chip, which is better than many other chip manufacturers in terms of performance and quality.
Wallys is one of the agents of Qualcomm, and it is an ODM/OEM specializing in the development and production of WiFi products. It has deep research on Qualcomm chips, as well as WiFi protocols, so it has won the trust and support of many customers.
There are many motherboard routers that support mesh and AP controller functions, such as Wallys. Such as DR40X9, DR6018, DR5018.
Their chips are Qualcomm chips, IPQ4019, IPQ6018, IPQ5018.

1. Qualcomm IPQ4019: Mainly used in home and enterprise wireless routers and access points. Its advantages include:
Powerful performance: IPQ4019 adopts an efficient multi-core processor architecture to provide powerful computing performance and data processing capabilities, suitable for handling a large number of network traffic and connections.
High-speed connection: IPQ4019 supports multiple high-speed Wi-Fi standards, including 802.11ac and 802.11ax (Wi-Fi 6), which can provide faster data rates and better network capacity.
Multi-user support: Support MU-MIMO (multi-user multiple-input multiple-output) technology, which can provide stable high-speed connections for multiple devices at the same time, reducing network congestion.
Security: IPQ4019 integrates hardware-level security functions, which can provide encryption, authentication and secure connections to protect the security of network and user data.
2. Qualcomm IPQ6010: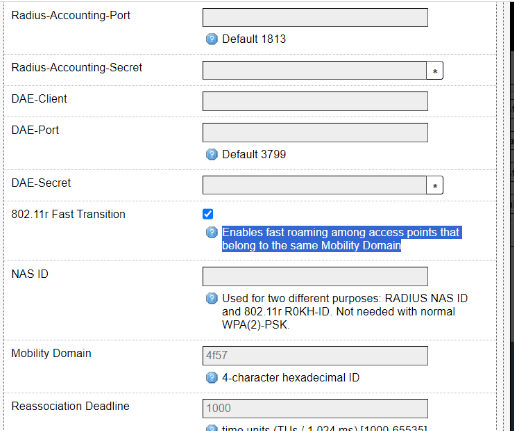 Multi-core processing: IPQ6010 adopts multi-core processor architecture, has high-performance CPU and GPU, and is suitable for processing complex network tasks and applications.
Multiple connection options: Support multiple network connection options, including high-speed Wi-Fi (including Wi-Fi 6), Ethernet and cellular connections, to meet the needs of different applications.
Intelligent network management: Integrating Qualcomm's network acceleration technology, it can realize intelligent network management and traffic optimization, and provide better user experience.
Low power consumption design: IPQ6010 adopts advanced low power consumption design, which can reduce energy consumption while maintaining high performance, and prolong the battery life of the device.
3. Qualcomm IPQ5018:
Multiple connectivity options: IPQ5018 integrates multiple connectivity options, including high-speed Wi-Fi, Ethernet, and cellular connections, suitable for a variety of application scenarios.
High performance: Using a powerful multi-core processor, it can handle high-speed data flow and multi-task, ensuring stable performance.
Programmability: IPQ5018 has a certain degree of programmability, can adapt to different application requirements, and supports customized network functions.
Wallys can provide enterprise-level WiFi solutions: WiFi in public places: Our solutions can cover shopping malls, hotels, airports and other public places, providing users with stable and high-speed wireless network experience.
Wallys has 10 years of experience in software development and is very experienced in uboot, Linux, wifi protocol, wifi performance, OS and other systems. It mainly uses Qualcomm chips to develop important software such as drivers and kernels, and has the ability to modify and compile to meet customers' different wifi functional requirements. Meanwhile, it participates in openwrt organization and code development. wifi5 product DR40x9 has been officially supported by openwrt.
Hardware technology advantages:
We have a strong hardware design team, and experienced people know that the most difficult part of hardware design is RF circuit design, baseband, etc., while wallys team made 0 error to achieve signal integrity, such as frequency conversion of network card, from 2.4G to 900M, which is a technological breakthrough.
Clients: TIP,Facebook, Openwrt, etc
Email:sales@wallystech.com
WEB:https://www.wallystech.com/