As wifi technology becomes more and more mature and powerful, more customers have more requirements for wifi functions, such as AP controller.
What is an AP controller? Why would you need such a feature? Let's take a look:
An AP controller is a network device used to manage and control wireless Access Points (aps) in enterprise WiFi networks. An AP controller centrally manages multiple aps, providing administrators with a centralized way to monitor and configure wireless access points in a network.
AP Controllers typically provide the following functions:
Centralized management: You can use the AP controller to centrally manage multiple aps, such as configuring, monitoring, and updating firmware.
Automatic configuration: The AP controller can automatically configure new aps without manually setting each AP.
Hot backup: When an AP fails, the AP controller can quickly replace it with a standby AP to ensure network connectivity and stability.
User management: The AP controller is used to authenticate and authorize users to control their access to the network.
Security: The AP controller can provide secure WiFi access, including encryption and authentication.
Statistics: AP controller collects data traffic, number of user connections, AP utilization and other information in WiFi networks, and provides reports and analysis.
An AP controller is usually a stand-alone device, but it can also run as software on a server. Some vendors offer cloud AP Controllers, which can access and manage AP in enterprise WiFi networks over the Internet.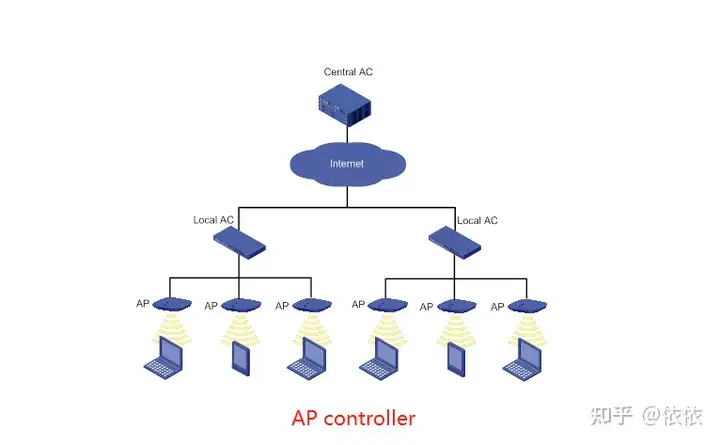 The use of AP Controllers in industry is primarily to manage and control wireless access points in industrial WiFi networks. Here are some possible scenarios:
Production line monitoring: On the production line, AP Controllers can be used to monitor and manage wireless sensors and devices for real-time monitoring and production process optimization.
Logistics and storage management: AP controller can be used to manage and monitor wireless devices in logistics and storage systems, including scanning guns, RFID card readers, wireless printers, etc.
Security system: AP controller can be used to manage and control industrial grade WiFi cameras for video surveillance and security management.
Building automation: AP controller can be used to control and manage wireless sensors and devices in buildings, such as lighting, air conditioning, access control, etc.
Environmental monitoring: AP controller can be used to monitor and control wireless sensors and devices in the environment, such as temperature, humidity, gas, etc.
In general, the application of AP controller in the industrial field is mainly to achieve industrial automation and intelligence, improve production efficiency and safety, and reduce operating costs.
Many of Wallystech's motherboard routers have this feature.
1. wifi5 router DR40X9(IPQ4029/IPQ4019 chipset)
Integrated with 2x 2 5G high power Radio module and 2×2 2.4G high power Radio module
Support 4.940GHz to 5.825GHz Frequency Range
Support 2.400GHz to 2.482GHz
Support 2 x 5G MMCX Connectors and 2×2.4G MMCX
Support 5MHz/10MHz/20MHz/40MHz/80MHz Bandwidth
1xUSB 3.0 connector,1xSFP fiber module connector (optional)
RoHS compliance ensure a high level protection of human health and the environment from risks that can be posed by chemicals
support 20km distance test
Our Firmware supports all the modules of Quectel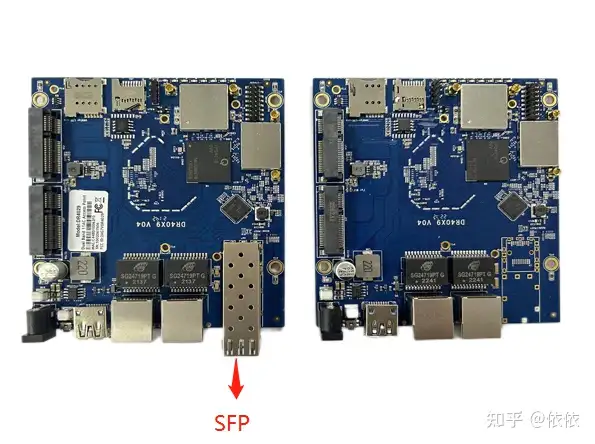 2. wifi6 router DR6018(IPQ6010 chipset)
1GB (2x 512MB) DDR3L 16-bit interface with 32-bit memory bus design
32MB NOR Flash, 256MB NAND Flash
Supports Dynamic Frequency Selection (DFS)
2×2 On-board 2.4GHz radio, up to 573Mbps physical Data Rate
2×2 On-board 5GHz radio, up to 1201Mbps physical Data Rate
Support: QUECTEL RM500Q-GL
Support: QCN9074 WiFi 6E Card
Support 6km distance test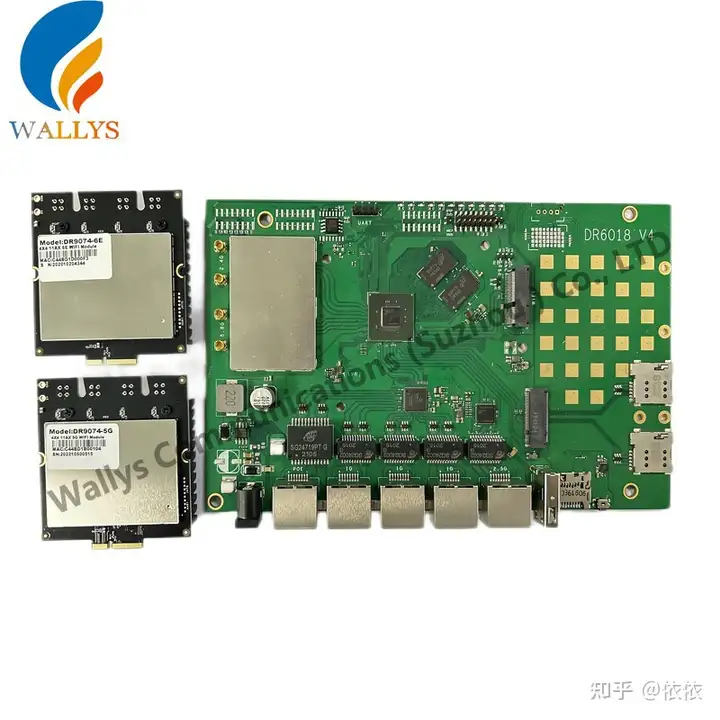 Wallys software technology advantages:
Wallys has over 10 years of research and development experience, experienced in linux, wifi protocol and other aspects, Qualcomm chip development drivers, kernel and other important software development, modification and compilation, to meet customers' different wifi functional needs.
Hardware technology advantages:
We have a strong hardware design team, and experienced people know that the most difficult part of hardware design is RF circuit design, baseband, etc., while wallys team made 0 error to achieve signal integrity, such as frequency conversion of network card, from 2.4G to 900M, which is a technological breakthrough.
Clients: TIP,Facebook, Openwrt, etc
Email:sales@wallystech.com