Wallys WiFi7 Solution|IPQ9554 MU-MIMO 6G Band for Seamless Multi-Device Data Transmission.
wifi7,ipq9554
"Wi-Fi 7 will be designed to support increasingly dense wireless environments and improve user experience in both homes and enterprises, with the ultimate goal of enabling a seamless connectivity experience across multiple devices and applications."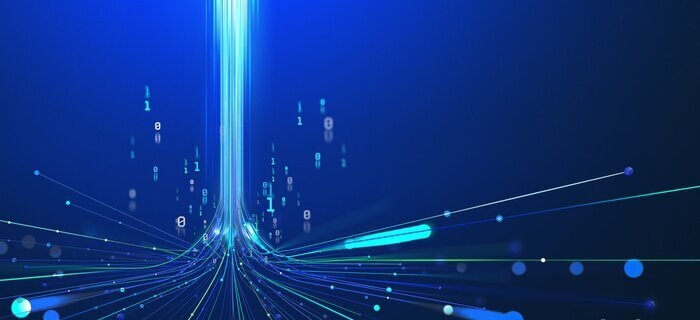 Wallys WiFi7 Solution: Seamless Multi-Device Data Transmission with IPQ9554 MU-MIMO Support and Latest 6G Band.
WIFI7 introduction
The Latest WiFi 7 Network Technology: Up to 30Gbps Speed, 16 Data Streams with CMU-MIMO Support, and 6GHz Band Compatibility.
Compared to WiFi 6, the newest WiFi 7 network technology boasts faster speeds of up to 30Gbps, three times more than its predecessor. The CMU-MIMO technology supports up to 16 data streams, doubling the previous 8 streams, creating an interplanetary highway for data transmission. Additionally, WiFi 7 supports 2.4GHz and 5GHz bands, as well as the new 6GHz band, all working simultaneously.
The Multi-Link Operation (MLO) technology helps increase network throughput, preventing network speed degradation, stalling, and dropped calls. Furthermore, WiFi 7 also introduces 4096-QAM, which increases network capacity from 10 bits to 12 bits, improving throughput performance by approximately 20% compared to WiFi 6.
WiFi 7 also includes new technology upgrades such as maximum 320MHz bandwidth (240MHz domestic), EHT-MCS 14/15, and 1024 BA Size, providing faster and more efficient network transmission.
Wallys wifi7 wireless solution
Qualcomm's IPQ9554 is a WLAN chip designed for high-performance routers, wireless access points, gateways, and other network equipment. The chip offers a range of advanced features, including support for multiple wireless standards, such as 802.11a/b/g/n/ac/ax, including Wi-Fi 6E (802.11ax), enabling high-speed and efficient wireless connections.
IPQ9554 also supports MU-MIMO technology, allowing multiple devices to transmit data simultaneously, which improves network throughput and efficiency. The chip supports multiple wireless frequency bands, including 2.4 GHz and 5 GHz, as well as the latest 6 GHz frequency band (Wi-Fi 6E), providing more spectrum resources and improved network performance.
To ensure network security and privacy, IPQ9554 supports advanced security features, such as WPA3 encryption, secure boot, client isolation, and defensive security. The chip also integrates high-performance processors, including multi-core ARM Cortex-A53 processors and hardware acceleration engines, providing powerful processing performance and network processing capabilities.
IPQ9554 supports a variety of interfaces and protocols, including PCIe, USB, Ethernet, and more, making it suitable for use in different types of wireless devices and applications. The chip provides rich software support, including complete drivers, software development kit (SDK), and development tools, enabling developers to carry out application development and customized designs.
With regards to frequency bands, IPQ9554 supports 2.4 GHz frequency band, providing a maximum wireless transmission rate of 600 Mbps. It also supports multiple wireless functions such as single-channel (20 MHz) and dual-channel (40 MHz) spectrum width and multiple antenna technologies such as MIMO (multiple input multiple output) and Beamforming to provide better wireless performance and coverage.
IPQ9554 supports the 5 GHz frequency band (IEEE 802.11a/n/ac/ax), providing a higher wireless transmission rate of up to 4.8 Gbps (depending on the device manufacturer's design and configuration). The chip supports advanced wireless functions, including MU-MIMO, 160 MHz spectral width, and TWT (Target Wake Time), providing higher performance and efficiency.
Finally, IPQ9554 also supports the latest 6 GHz frequency band (Wi-Fi 6E), offering more wireless spectrum resources around the world to provide higher wireless transmission rates and lower interference. The chip supports larger spectrum width, higher transmission rate, and a range of advanced Wi-Fi 6E standard functions, such as 1024-QAM modulation, OFDMA (Orthogonal Frequency Division Multiple Access), and BSS Coloring (Basic Service Set Coloring), providing higher performance and efficiency.
Wallystech has over 10 years of experience in research and development, with expertise in Linux and WiFi protocols. They specialize in developing software for Qualcomm chips, including drivers, kernels, and other important software modifications and compilations, in order to meet the diverse WiFi functional requirements of their customers.
In addition to their software expertise, Wallystech also boasts a strong hardware design team. Their team of experienced professionals recognizes that RF circuit design and baseband are the most challenging aspects of hardware design. Wallystech has achieved zero errors in signal integrity, even when it comes to complex tasks like frequency conversion of network cards, from 2.4 GHz to 900 MHz.
Wallystech has provided their innovative technology solutions to notable clients such as TIP, Facebook, and Openwrt. For more information, please contact sales1@wallystech.com or visit our website at https://www.wallystech.com/.